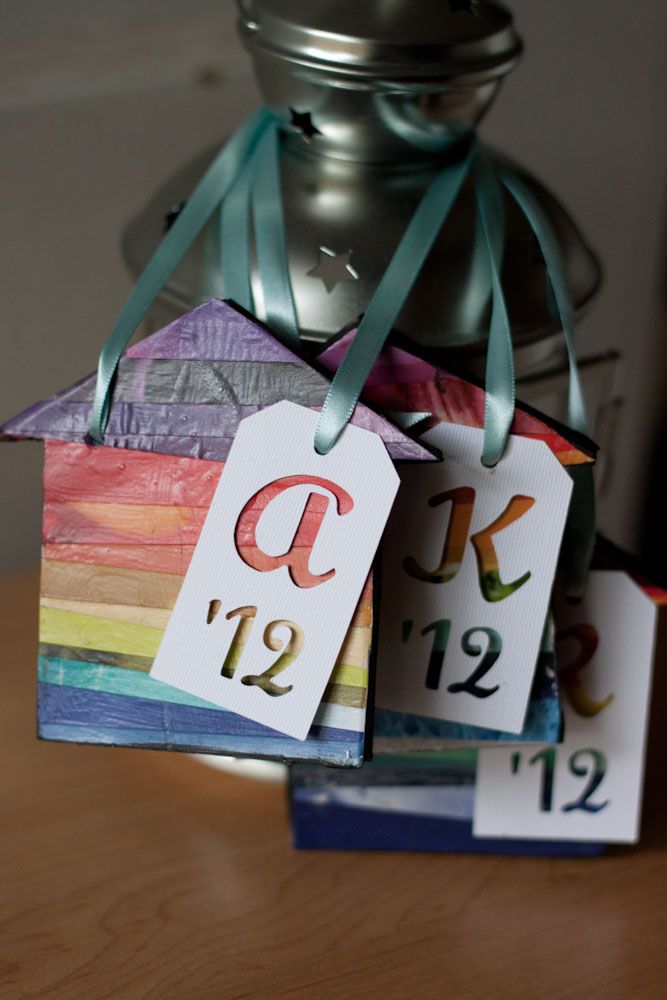 Are you crafting on this Labor Day? That's what this day is for - sleeping in, baking cookies and an extra weekend day for a crafternoon. I spent yesterday afternoon with bestie Andrea crafting some Halloween goodies that we'll show you later this week. GET EXCITED.
I
almost
get my crafting fix from our etsy projects and this blog. But sometimes I have to make something else. Here are two recent little crafts I put together.
Early this year at Paper Source I found these paper mache houses deeply discounted at $1 a piece. I bought six of them without a purpose in mind. During the Olympics I purged all of my magazines (easily about 30), and in the process I tore out everything I meant to save the first time. Recipes, crafts, things for friends. I also saved all the bright swatches of paper from the magazine and cut it into 1" strips with my paper trimmer.
And then I got stuck. I didn't really know what I was going to do with it all until I remembered the paper mache houses! I modge-podged the strips on, painted the edges black and added a tag cut with my Silhouette. Hung by a bright pool Paper Source ribbon, it was ready to go! I popped one in the mail to my cousin, gave one to a book club pal and one for my TL buddy Monica. Housewarming gifts, done!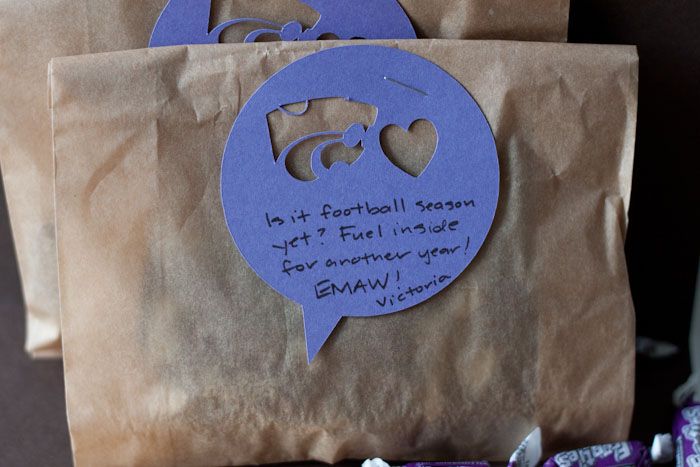 The first football game was on Saturday (more on that later), and I had to break out the Silhouette to make these little powercat tags for my purple friends. I filled the bags with purple tootsie rolls which are way too good. I'm not sure if the Silhouette counts as crafting, but it does do some pretty cool things.
Happy Labor Day!