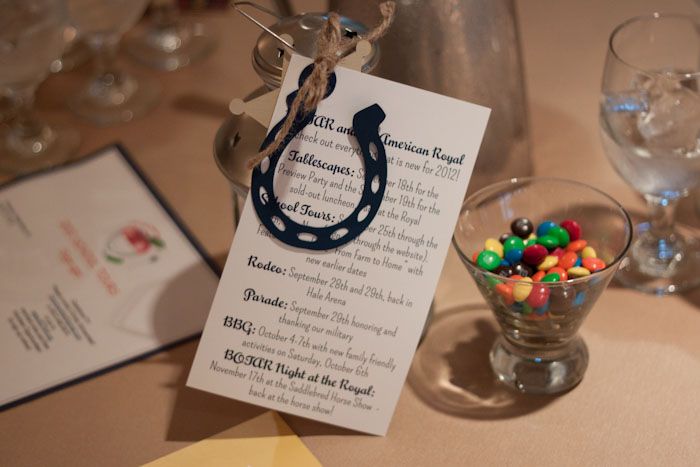 Thursday felt like FALL, didn't it? So much so that I needed to wear a sweatshirt in the house. That's dreamy! My ideal fall day finishes with something warm to eat or drink and a
crewneck
sweatshirt.
Another thing that really makes me feel like it is fall is the beginning of BOTAR season. Lauren and I were both lucky enough to be BOTARs in 2007 and 2008. It's a little tricky to explain, but BOTAR (Belles of the American Royal) is a Kansas City based organization that supports activities at the
American Royal
. My favorite events are the school tours where kiddos like some of my students get to see a cow in real life for the very first time. It's awesome. There are many other educational aspects to the Royal plus some serious livestock competition.
And the barbeque
.
As a BOTAR, we also participated in a kinda fancy ball with a custom made dress and about thirty other young Kansas City women wearing the exact same dress and doing a choreographed waltz for eight minutes. There are also large ostrich feather fans and long white gloves.
Sometime, if you're lucky, I'll show you pictures of me dancing with the fan. It's pretty special.
Lauren and I enjoy staying involved with BOTAR. I'm the assistant to the president this year which is not nearly as important as it sounds. Basically I plan the meeting logistics three times a year, a job I love. Table centers and menu planning? Yes, please.
We repurposed Abbey's IKEA lanterns from her wedding for this fall's meeting as well as adding some great silhouette shapes. Everything was navy and khaki at the meeting, a very preppy kick off. We met the new BOTAR class, stuffed ourselves on tasty biscuit sandwiches (that I don't remember ordering and loved anyways) and saw this year's dress.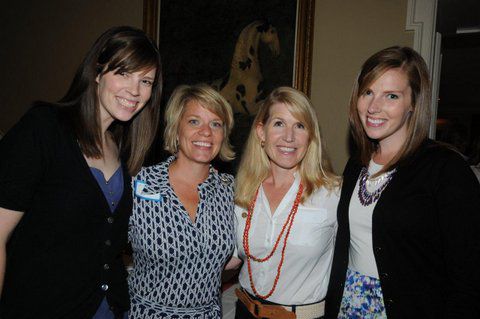 This little snapshot is a good one of me with my sister, plus the president I'm working for and her sister-in-law. BOTAR sister extravaganza. Not everyone stays as involved, and I'm so glad I have a sister to go with me to the events. Mom and I are going to a different BOTAR event on Tuesday night. It's something we all love to do together here in Kansas City - bring on the fall festivities!