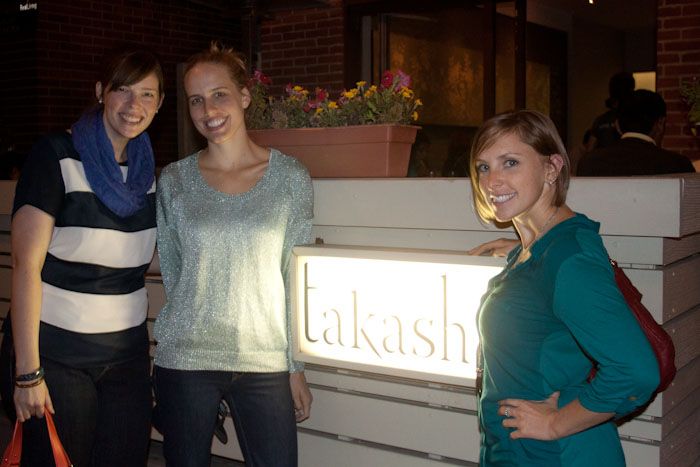 I went to
Takashi
for dinner Sunday night in Chicago with Jennie, Joe and Gaby. You may know the name of the restaurant if you've been watching Top Chef Masters. I have not (you know, no cable), but I love all things Top Chef related. Chef Takashi does pretty amazing stuff at this restaurant.
The special on Sunday nights is noodles! It's a little less formal, which was great after our busy bachelorette and shower filled weekend. It was a cool evening too - I needed a scarf while we walked - so soup and noodles was perfect.
But first we had to have the duck fat fried chicken. Literally, the best fried chicken I have ever had. And Joe is a stickler on the use of the word literally, so I mean it when I say it was
literally
the best.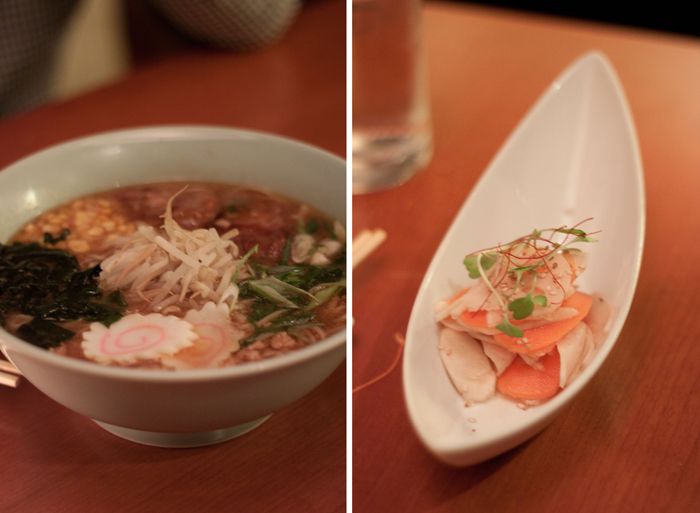 Jennie and Joe both chose the Ramen noodles and I had the Soba. My dish was hearty and rich, and as a bonus I ordered it with tempura vegetables and shrimp. I know they were fried vegetables, but they were also just lovely, especially dipped in the great broth. This is how Chef Takashi made it on Top Chef Masters - he can fry chicken and vegetables very very well.
We walked home after dinner, full and happy. It was cool outside, but our bellies and hearts were warm. As we ate dinner, we talked about what our "last meal" would be. It had to be something we had eaten before, not something we'd still like to try. Mine is the perfect
Georgetown
trifecta of popcorn shrimp at Tackle Box, a smurfette cupcake from Baked & Wired, and a final round of mango/original tart yogurt loaded with toppings at Pinkberry. I've thought a long time about this, and that's what I'm going with for my last meal.
Or
Giacomo's and Mike's Pastry
in Boston. So maybe I'm not totally decided.