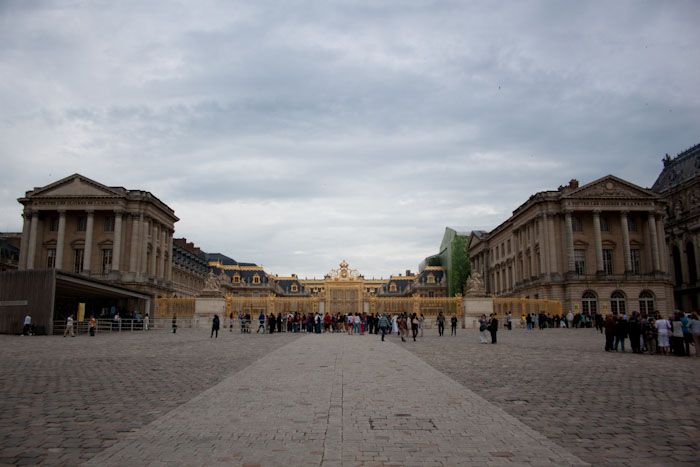 On a rainy overcast in June, Mom and I made a day trip from Paris to Versailles. That's what they did in Midnight in Paris, and by golly, I was going to go too. Mom said, "Okay, whatever!" and helped figure out all the logistics with our pal Rick Steves.
From our hotel, we got on the Metro and transferred to a train to Versailles. It wasn't exactly the country, but it was outside the city. The whole day I compared everything to my trip to
Windsor Castle
in England because they were both day trips outside the main city to see the homes of royalty.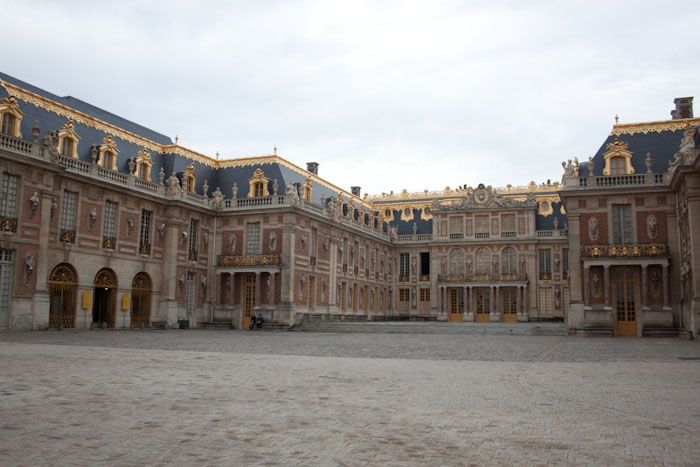 Everything we read said to go early, so we did! It was pretty magical getting inside and walking around the courtyard with few other people. No one was photoshopped out of this shot - really it was this empty! I loved the grand gold roofs.
Inside there were LOTS more people. At Versailles, like most tourist spots of this size, everyone is shuffled through from one room to the next. Mom and I listened to our audio guides, supplementing with comic relief from our Rick Steves guide. We got stuck in lots of rooms trying to navigate the larger tour groups that stopped for fifteen minutes in front of the bed Marie Antoinette slept in the night she was executed. Or whatever.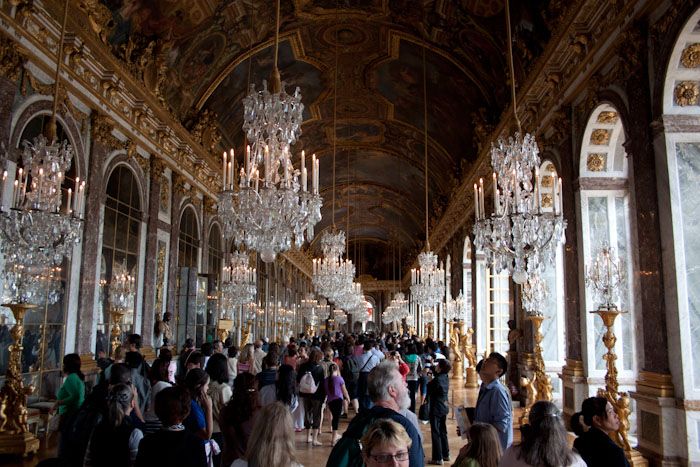 The Hall of Mirrors was my very favorite because it's always in lots of movies. And totes gorge.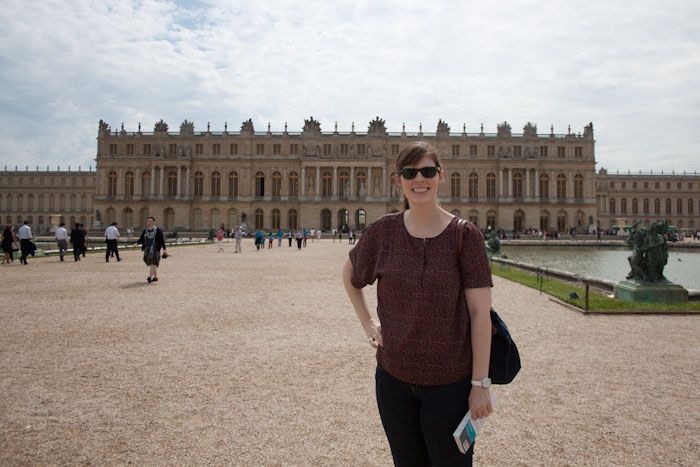 When we finished our tour, we had a snack of macarons, coca cola light and a small baguette sandwich. We were beginning to reach saturation point of baguettes by this point in our French trip, but it still hit the spot. As we wandered outside, we realized the sun had come out and we took advantage of the improved conditions for wandering through the gardens.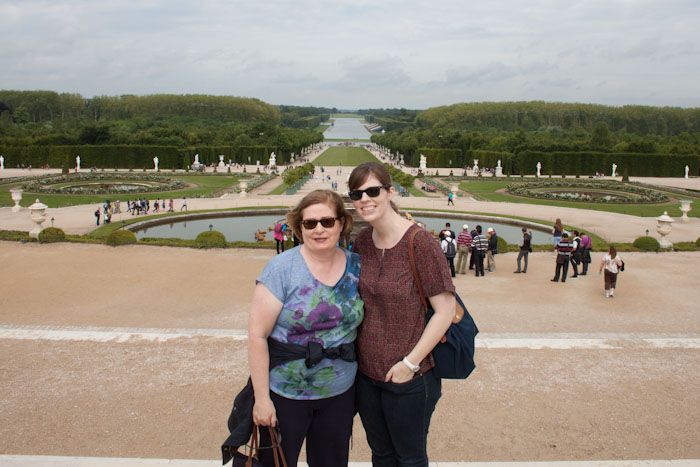 Some people spend a whole afternoon in the gardens. If we had 50 euro to burn, we could have rented a golf cart to drive all around. As it was, we decided to walk. We barely covered much of the garden, but we definitely got the feel of it and saw some of the highlights. Everything is so symmetrical. It makes the design nerd in me very happy.
I loved seeing all of the school children wandering in pairs, with teachers or running through the gardens on a French scavenger hunt. I've spent a lot of time with students on field trips, and this one might be the coolest ever. I could guess the things their teachers told them without knowing the language - field trip teacher talk is universal.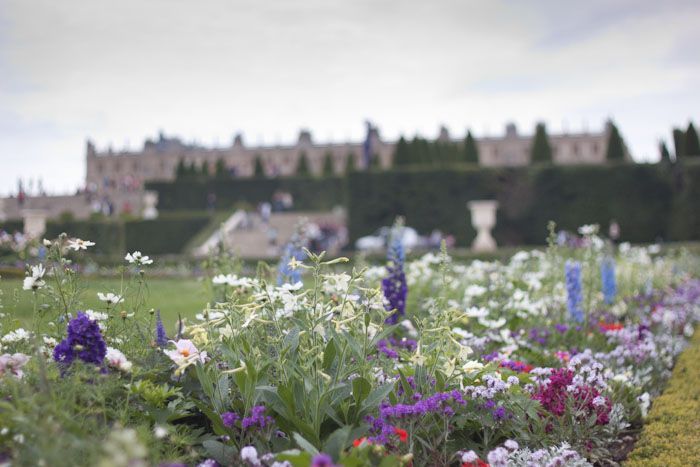 As we walked, the storm clouds began to move in over Versailles. We used our raincoats and umbrellas as we walked back to the train and rode back into Paris. We read our international copy of the New York Times and rested while we planned a busy afternoon of lunch and impressionist art at the Orsay, which was hands down our very favorite Parisian art museum.
Today is Thursday and it's not nearly as glamorous as the Thursday I rode the train to Versailles. Today I'm working at the Book Fair and plotting what great things we can buy for our school with the profits. But I'm a little happier remembering this lovely day with my mom at Versailles.