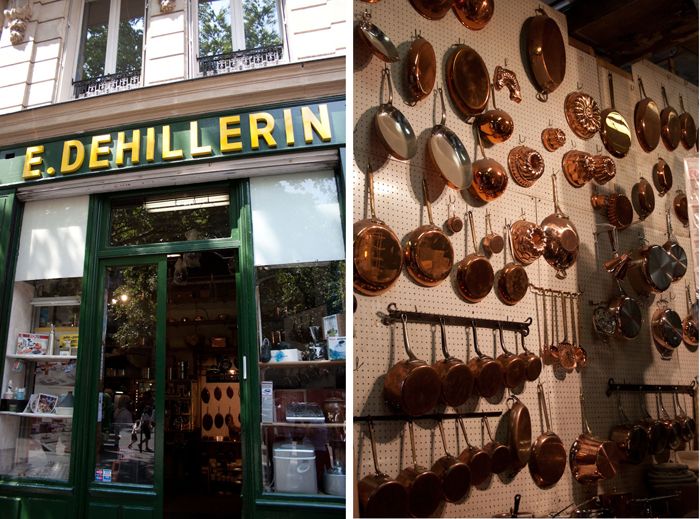 This post must begin with a thank you to my mom. Not only does she make a million things possible around Kansas City, including regularly feeding me and taking care of my dog and car problems, she has a "whatever, whenever" perspective about travel. I love this about my mom.
Here's a great example from our European vacation. A month before we left for Paris, I went to the dentist. (I'm a frequent visitor at the dentist.) In the waiting room, I saw Bon Appetit's guide to Paris, and I was instantly enthralled. We didn't do a ton of reading before we went to Paris, but between Rick Steves and this article we were set.
There were many fancy restaurants described in the article but we focused in on two specific features: the best pastry shops in Paris and where
to buy items for the kitchen
. We used our ever-improving map skills to plan out these stops, and our first one was
E.Dehillerin.
Open since 1820, this place was a total gem. I was pretty much speechless when we walked in and stood in awe of the huge wall of copper pots and long skinny aisles full of serious chef supplies. There were a few tourists like us, but also serious Parisians doing serious shopping. The store was staffed entirely by men - so very classic - and they spoke French. Lots of it.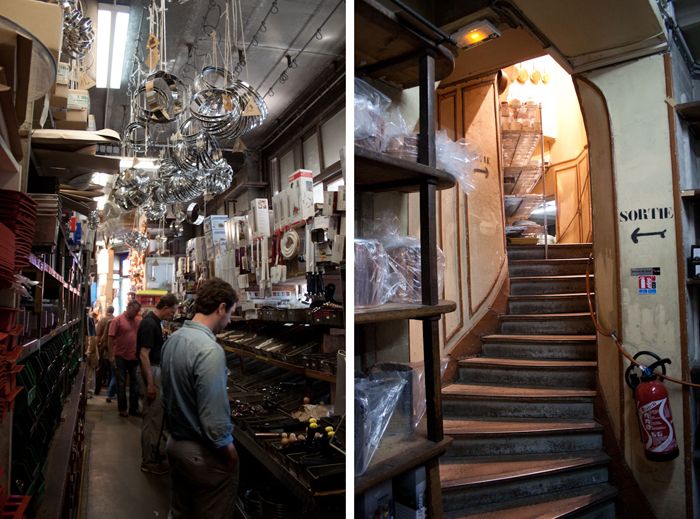 After wandering the two levels full of kitchen items, I started to decide what I wanted to take home. I obviously picked up the Eiffel Tower cookie cutter and a hexagon one as well. Sure they are available in the States, but mine is from Paris now! I wanted a madeleines pan and the man that was helping me recommended that I get the one that was not nonstick. I bought two small pans that make six each but haven't tried them yet. (It's been too hot for the oven.)
As he was writing up my receipt, by hand, I looked up and saw huge silicone mats hanging on the mall. I have been eying the large size at Crate & Barrel for rolling out sugar cookies, and the price, even in Euros, was fantastic. I got the largest size, and it is perfect for rolling out cookies. Really we should have purchased a few more, including the small size for cookie sheets, especially since they say E.Dehillerin on one of the corners.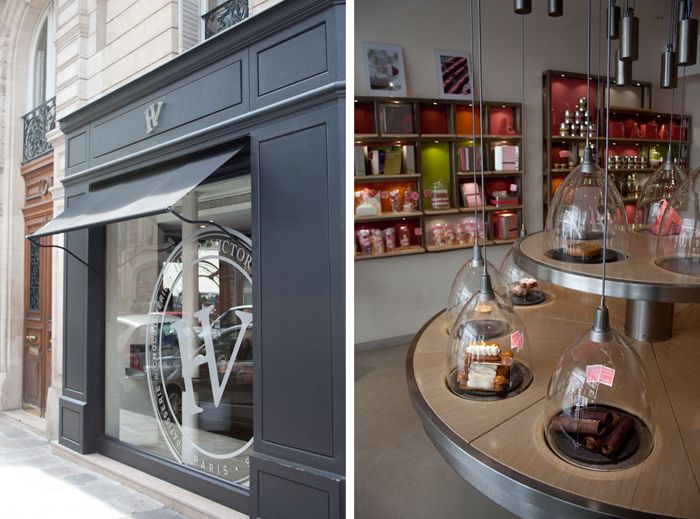 On our last day in Paris, we set out to find two of the best pastry shops according to
Dorie Greenspan
. While walking miles around the city, we had passed many great places. But the two we went to on Friday afternoon were nothing like the average little patisserie - they were boutiques.
Hugo & Victor was our first stop. It was super modern and had chocolates, pastries and ice cream. The Bon Appetit article sent us there for the grapefruit tartlet, always in season.We picked up one of those and a bag of these delicious chocolate disks that had nuts and cranberries pressed into the top. They were our fuel on our long trip home!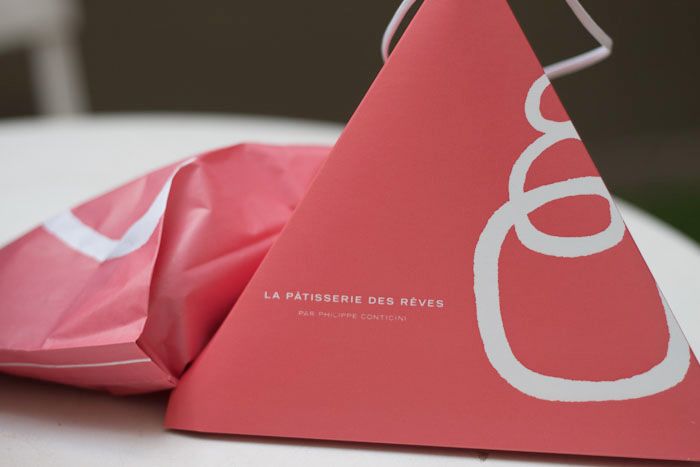 We walked to the next location, La Patisserie des Reve. Translated it means "The pastry shop of your dreams." Each fancy schmancy pastry is in a little dome that controls the exposure and the temperature. We picked up a gorgeous looking madeleine and what we came for, the Paris Brest.
The Paris-Brest is the ring pastry filled with the beautiful creme. We saved it for later and the texture was amazing, but the flavor wasn't our favorite. We couldn't put our finger on it - I know now it was praline - but it was still beautiful in the little pyramid box.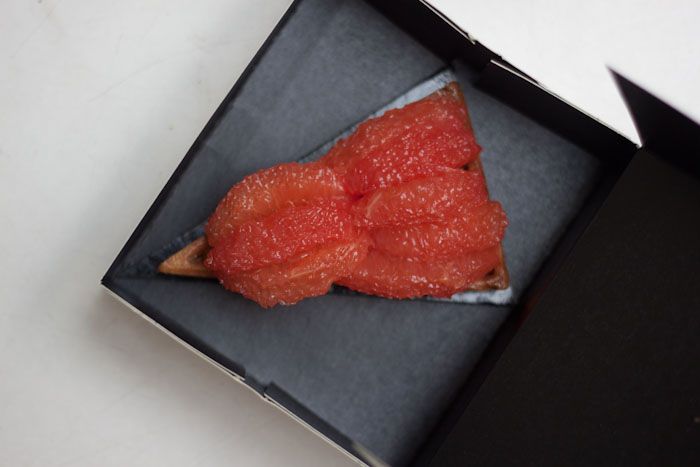 God love my mother for helping me photograph each of these pastries before we ate them. We seriously carried them all back to the hotel so we could get photos before diving in. Presented beautifully, the delicate grapefruit tartlet was our favorite. The madeleine was a close second - I need to bake some very soon.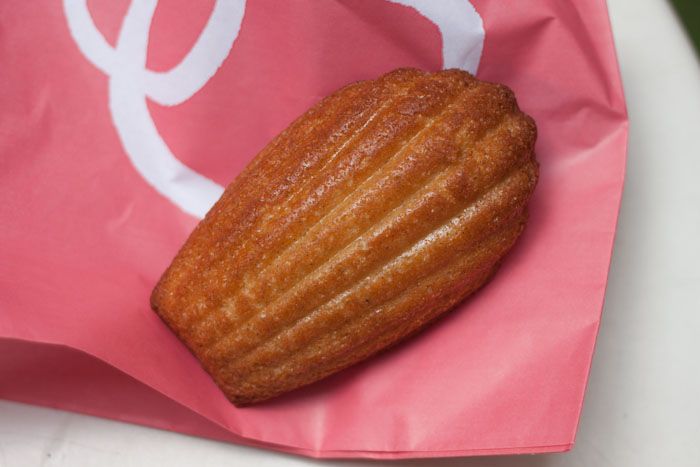 My friend Anne is headed to Paris very shortly, and nothing makes me want to go with her quite as much as these photos and places. It was the most "local" thing we did, and it definitely took us off the tourist path for real Paris gems.