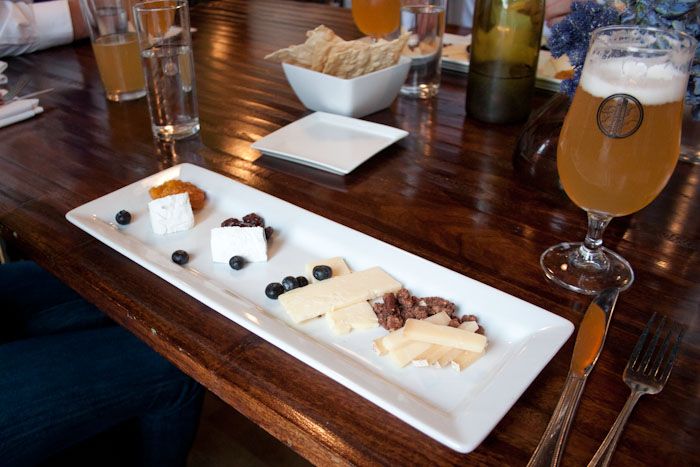 For over a year, people have been talking to me about
The Farmhouse
. Located in the River Market, it's similar to
Westside
Local
and probably is overly compared. It's hard not to though when the ideas are fundamentally the same: good, locally sourced food and drinks in an urban space, staffed by hipsters. Both places also have nice abundant sources of natural light for food blogging.
However, people often have complained about the service at Farmhouse. Lucky for us, we didn't find that to be the case at all! Our waitress was super attentive, and when Anne's food was delayed, they sent her a perfect little salad while the rest of us dug into our main dishes.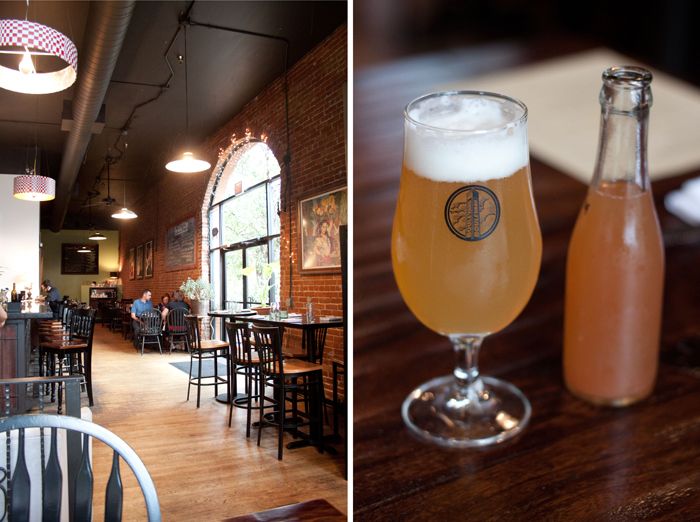 I managed to photograph the first course and our drink order, but then I got excited about food and distracted. Food blogger fail. I did take a picture of the most important thing you should order when you go: the cheese tray! It was worth every penny of it's $12. The cheeses were all super delicious and perfect with our beer selections. Anne skipped the Boulevard Tank 7 for a gin & tonic made fresh and served in that sweet little bottle.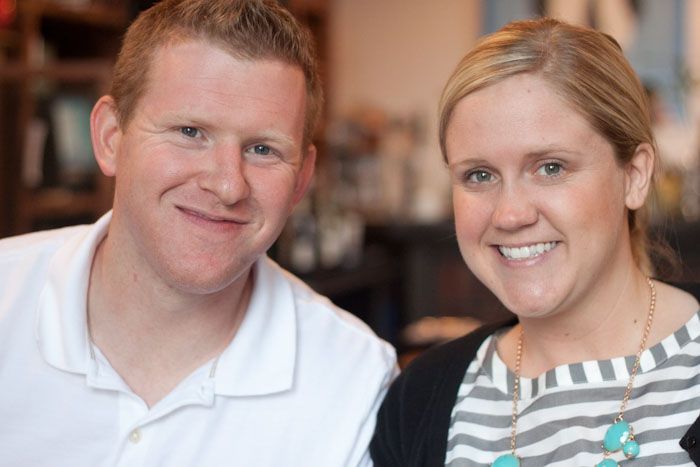 Sometimes when Erica and I go out to eat, we don't order the right item. Our salads were just okay, but they were a seasonal special with prawns and you probably won't have them. We did get a side of fries that we devoured quickly. The guys ate every single bite of their skirt steaks and fries. Anne's mussels were also delicious, and we finished off the meal with great desserts of peach caramel ice cream and pecan pie. I'm confused if mussels and prawns count as local cuisine, but that's okay. Everything else was great.
I've discovered that they have brunch and if you would like to go with me, let me know. ASAP.