It took us about 22 hours to get to Belgrade (Beograd) from Kansas City. We flew from KC to JFK and after a medium length layover, we flew overnight to Paris. AirFrance does a lovely job with the red eye, but sleeping is still almost impossible. (Though the free champagne apertif and little bottle of wine certainly did help!)
We transferred to another AirFrance flight for a two hour flight into Belgrade. This is definitely where I got my best sleep! We landed at 11 am local time, and we pretended it was 11 am. We did brilliantly, but it helped that we were met by our super excited hosts and whisked off to a delicious meal at Kalemegdan. This was one of our favorite lunch spots, overlooking the joining of the Danube and the Sava rivers. We also could see the large tennis pavilion where
Novak Djokovic practices. Check him out during Wimbledon - he's Serbia's national hero these days!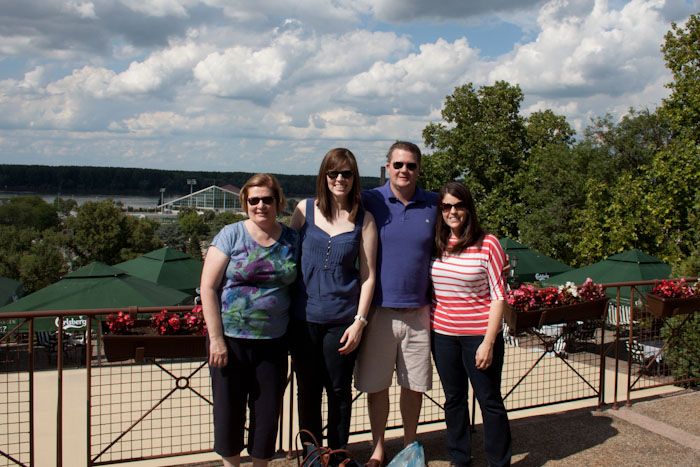 Serbia is sort of like the breadbasket of Europe and the countryside resemblance to Kansas is strong. When we drove to Budapest, we saw farmers harvesting wheat with a combine just like my grandparents and uncles. We ate delicious fruits and vegetables, many things wrapped in bacon and fantastic breads. The wine was also very very good, and we had a few bottles of Serbian chardonnay while we were there. Lav, on tap, was our favorite local brew when we weren't enjoying the unoaked goodness of my favorite wine.
The weather was great while we were in Serbia, but definitely warm by the time we left on Tuesday. Ninety degrees is hot in the city! We had sunny skies every day and cool evenings for relaxing on the patio or having dinner outside.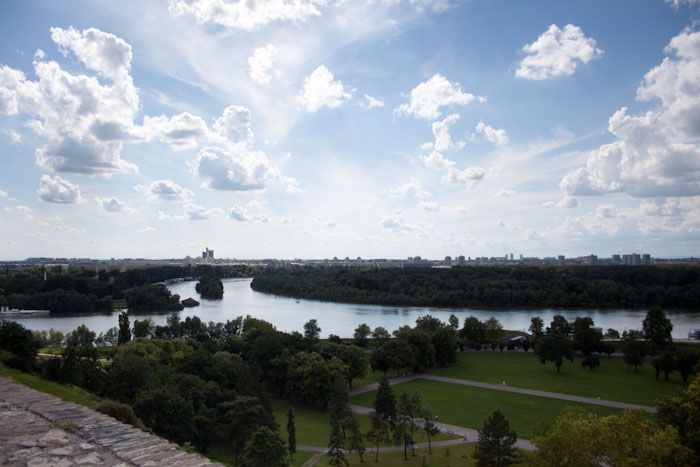 Serbia was the most economical part of the trip by far. The statistic we like to give is that at our favorite meal at
Lorenzo and Kakalamba
, we had two bottles of wine, two beers, a cappuccino, four entrees, two salads, with tip, for $100. And it was all very delicious.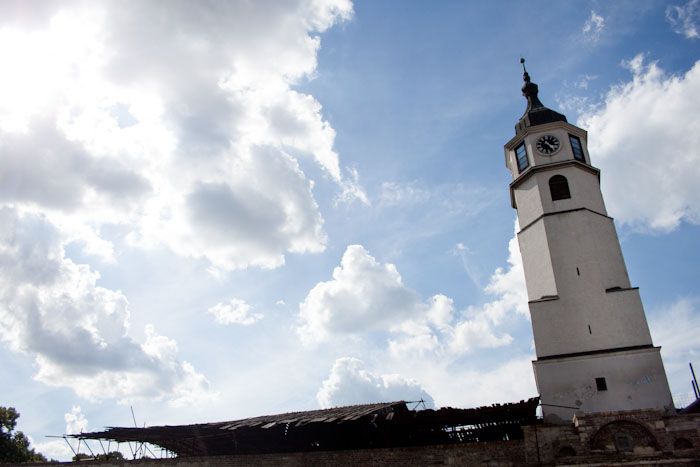 Our time in Serbia with Vicki and Daniel was extremely educational as well as fun. With their current positions they know SO much, and I know Mom and I were both extremely grateful for their expertise about the country and agricultural issues in Europe. We learned a lot about history in the region, and where Serbia could go in the years ahead.
Mom and I are both pretty sold that we would visit these special friends anywhere they went in the world because having local hosts makes such a huge difference. You probably don't have a reason to go to Serbia, but if you did, you would really love it. Our trip would not have been complete without our time in Belgrade, plus driving through Serbia to Budapest and a dinner in Novi Sad, another great Serbian town.