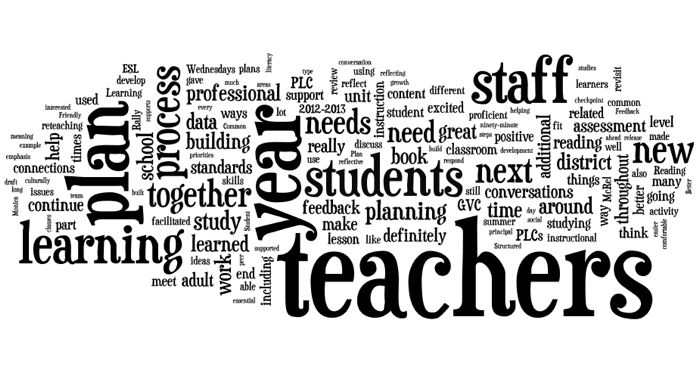 We finalized our Teacher Leader Portfolios in the last couple weeks. Technically, we should have done the work over the year, updating it a little bit at a time. I'm a terrific procrastinator and prioritized so many other things above the portfolio (like the work for teachers!) so I had to hurry and finish it during the last full week of school.
One of the final activities with our portfolios was a
wordle
. You can copy a TON of text into their website, and their system make s a fancy word cloud. The more often a word is used, the bigger it gets in the cloud. My portfolio was pretty long, but the wordle synthesizes it pretty well. I talk a lot about teachers, students and our learning together. "Year" is so big because I talked about looking over the past year a lot but also planning ahead for next year!
We're still going for another week, and these days are a lot longer. I miss the teachers and the students, but luckily I get to see some of both next week. I also really miss the other TL from my building who is home with her new baby. I do like getting extra time with my teacher leader friends and free lunches. I presented yesterday (it went great) and am totally counting the days till next Friday!