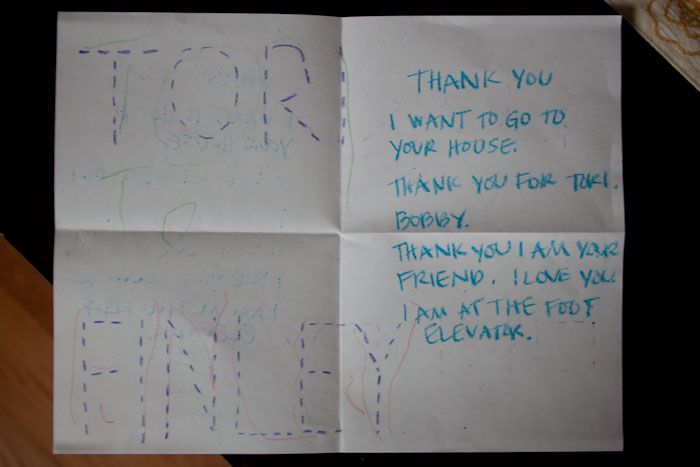 Rachel
Finley mailed me a letter this week. Here's my thoughts:
I don't deserve the thanks because my mom picked out his awesome present. (Cars/Thomas the Train pillowcase!).
Finley - you can come over any time. We'll ride around in the K-State truck.
I don't know who Bobby is.
I'm so glad Finn and I are friends.
I get to see Finley (and family!) in less than two weeks!
Nope, I've got no idea what the foot elevator is. None.