For Lauren's birthday, Dad and Tracy came to town for dinner and a little bit of the Plaza Art Fair. It was a good night on the Plaza - we are having the most lovely fall ever here in Kansas City. Highs have been in the seventies for several weeks with clear blue skies.
Would you like proof we are related? Here you go. Me, Lauren, Dad.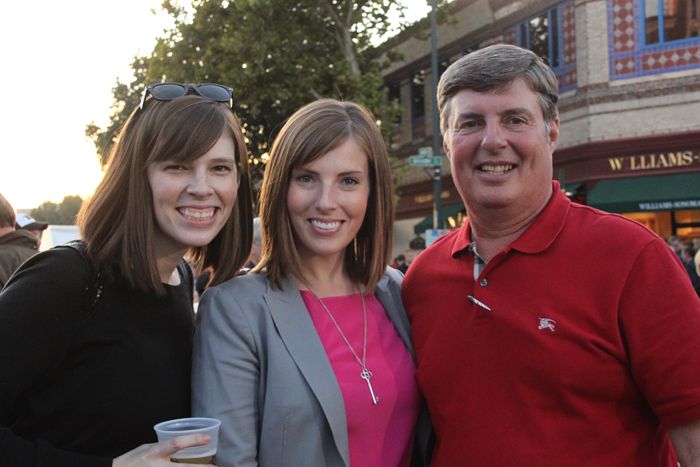 I don't think I have ever purchased anything at the Plaza Art Fair. A lot of the art is out of my price range, but my pal Abbey usually finds something. She knows the places to go and found more gems this year. We didn't spend a lot of time looking, but thankfully, I have many years ahead of Plaza Art Fairs. This year was the 80th Anniversary.
See that beer? It was delicious but after a martini and before a glass of wine. I need to learn that order of operations with alcohol again. Silly Victoria.