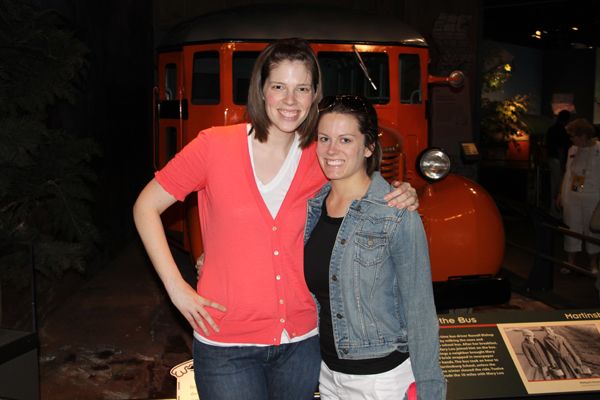 I'm sitting on the couch looking at the photos from the past few days, and I can't believe all the things we did and places we went. Erica, Jon and Dereck arrived on Thursday morning, and Erica and Jon left yesterday for South Carolina. Dereck and I continued our marathon sightseeing tour through this afternoon when he flew back to KC.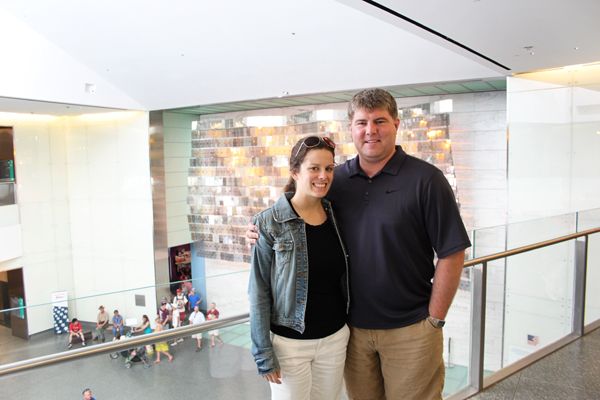 I have photos from a lot of the things we did this weekend, but there are about forty more things we did beyond what the photos show. We were really busy. Thinking about it makes me want to take a nap. Alright. Another one. I already slept away part of this afternoon.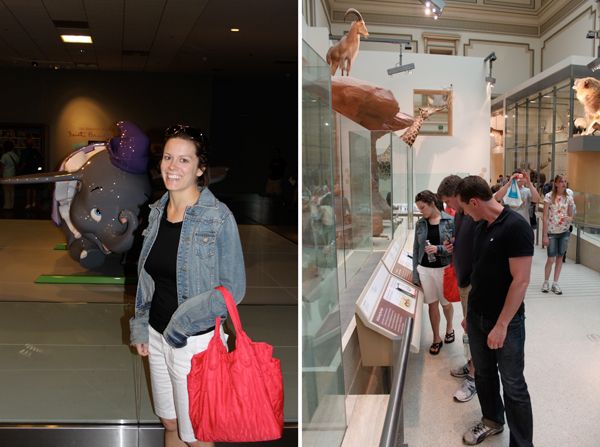 While I taught on Thursday, Erica and Jon went to Annapolis to see her family. Dereck explored Capitol Hill, took a tour of the Capitol and ate at both of
Chef
Spike's
restaurants. He became a connoisseur of milkshakes in DC over the long weekend, but I'll reveal his rankings later. We grilled out with Rachel and Sol on Thursday night, which was super relaxing.
Friday, Erica came to school and got to experience the glory of middle school. Dereck and Jon went to the Air & Space Museum at Dulles before we met up for lunch at
Taylor Gourmet
. I found a new favorite hoagie with roasted chicken and delicious homemade pesto.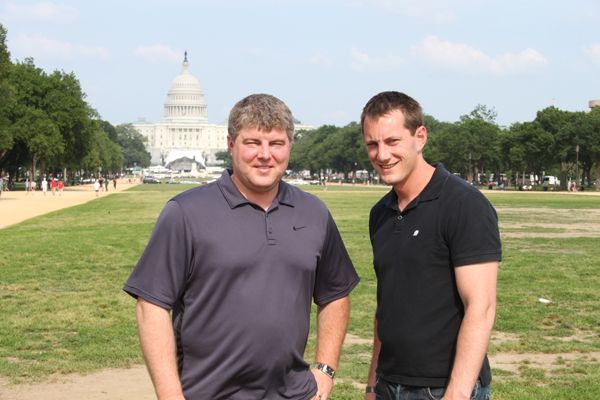 We headed straight to the Mall after that to see two of the Smithsonian museums. American History was rocking as usual - including a transportation exhibit I had never seen. Erica and I had our picture taken with an early school bus (picture far above). We also briefly walked through the Natural History museum. The Smithsonians are popular for a reason - they are just so well done!
We ate dinner at Tackle Box and had cupcakes from Baked and Wired. It was like having my
graduation party
again with more friends! Same waiter even as at the party last Saturday. We got all fancy (forgot to take any photos) and went to a speakeasy for drinks in Old Town. We finished our long day with a drink at an Irish Pub and it felt almost like we were in Ireland. Except we were totally in Virginia.
Two days of their trip documented. Three more full and fantastic days to go...