Lots of photos to share with you from Kate's baby shower. Kate registered for a few things that were yellow and gray with bees, so we took that theme and ran with it. It was a pretty sweet theme for her baby boy who will arrive in November.
Rhonda
made cupcakes - lemon and chocolate chip cookie dough - and even frosted the cupcake to look like a beehive. They were delicious! Guests took home honey sticks with the sweet little message. Can you tell I had a lot of fun crafting? (Look for items for sale later this week in the
etsy shop
.)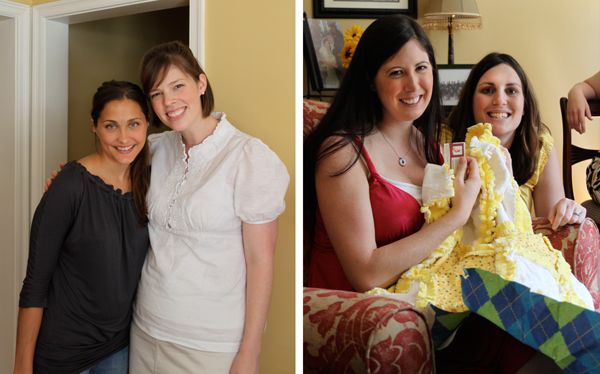 Alison could join us from Sublette which was nice, and Tara found Kate a perfect baby blanket with bees. It was so soft that many of the guests wanted their own.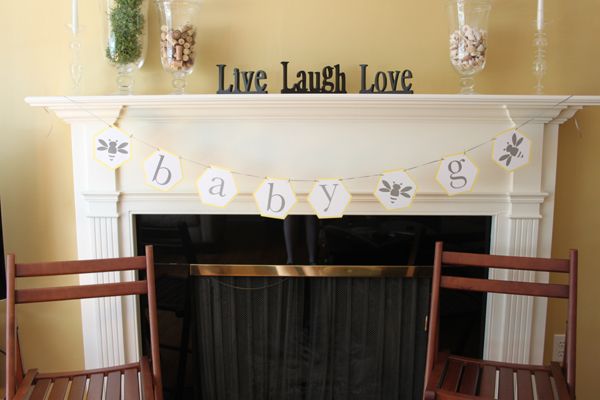 We know Baby G is a boy but not his name. I loved the bee banner because of the hexagons!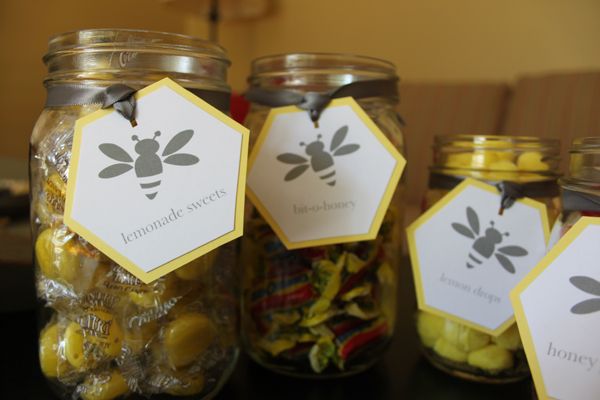 Sweets - honey and lemon themed, obviously. Bit-o-honey aren't as bad as I remember from back in the days of trick-or-treating. I also found jelly beans made with honey. Not my fav.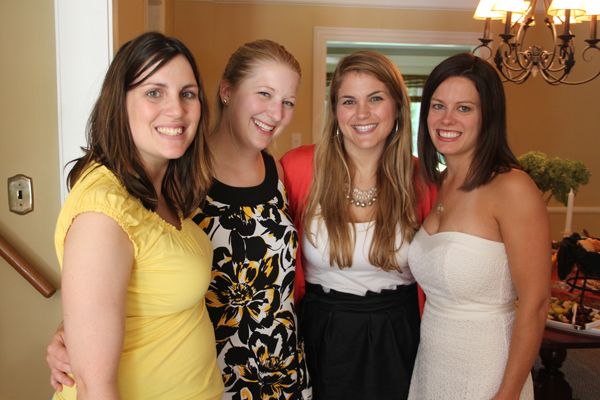 Tara, Abbey, Rhonda and Erica at the shower. Erica's home was lovely for the shower - look at all the yummy food we had. Strawberries dipped in chocolate AND coconut = perfection.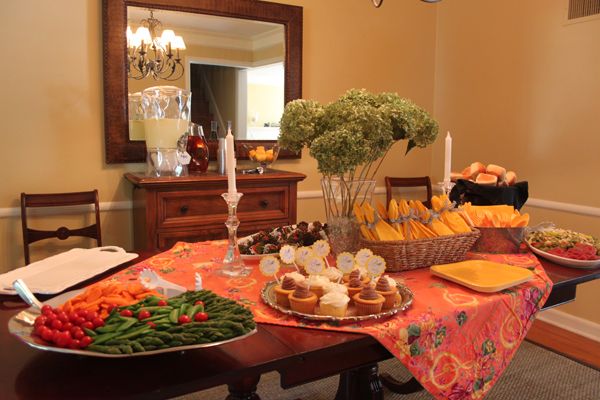 Anne coordinated a cute onesie making project, but I forgot to take pictures. Baby G is going to have some cute onesies with bowties!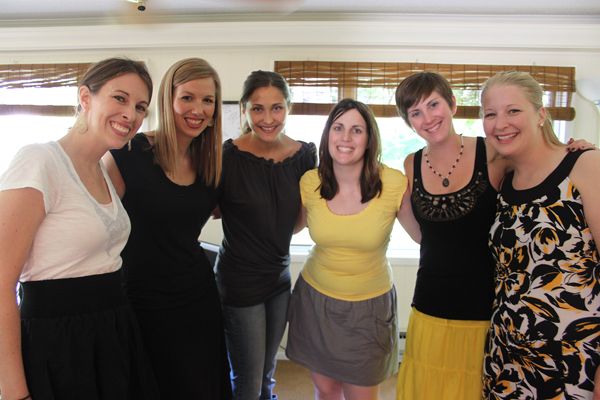 More friends - Leah, Emily, Alison, Tara, Nanette, Abbey. I promise - I did NOT tell them to dress in the colors of the the party. Swear.